In this newly remodelled museum hall you find a thematic display on the subjects of Drenthe and art. A visit to the Janny Jalving Hall is a journey of discovery, because there are many drawers that one may open. What you find there will often astonish you. A unique feature is that for each theme, a selection of books is on display for interested visitors to peruse. Whoever enters the museum hall cannot fail to notice the cabinet of curiosities. In this gigantic cupboard all kinds of historical and sometimes unusual objects are displayed. The Janny Jalving Hall also contains an exhibition area for temporary exhibitions.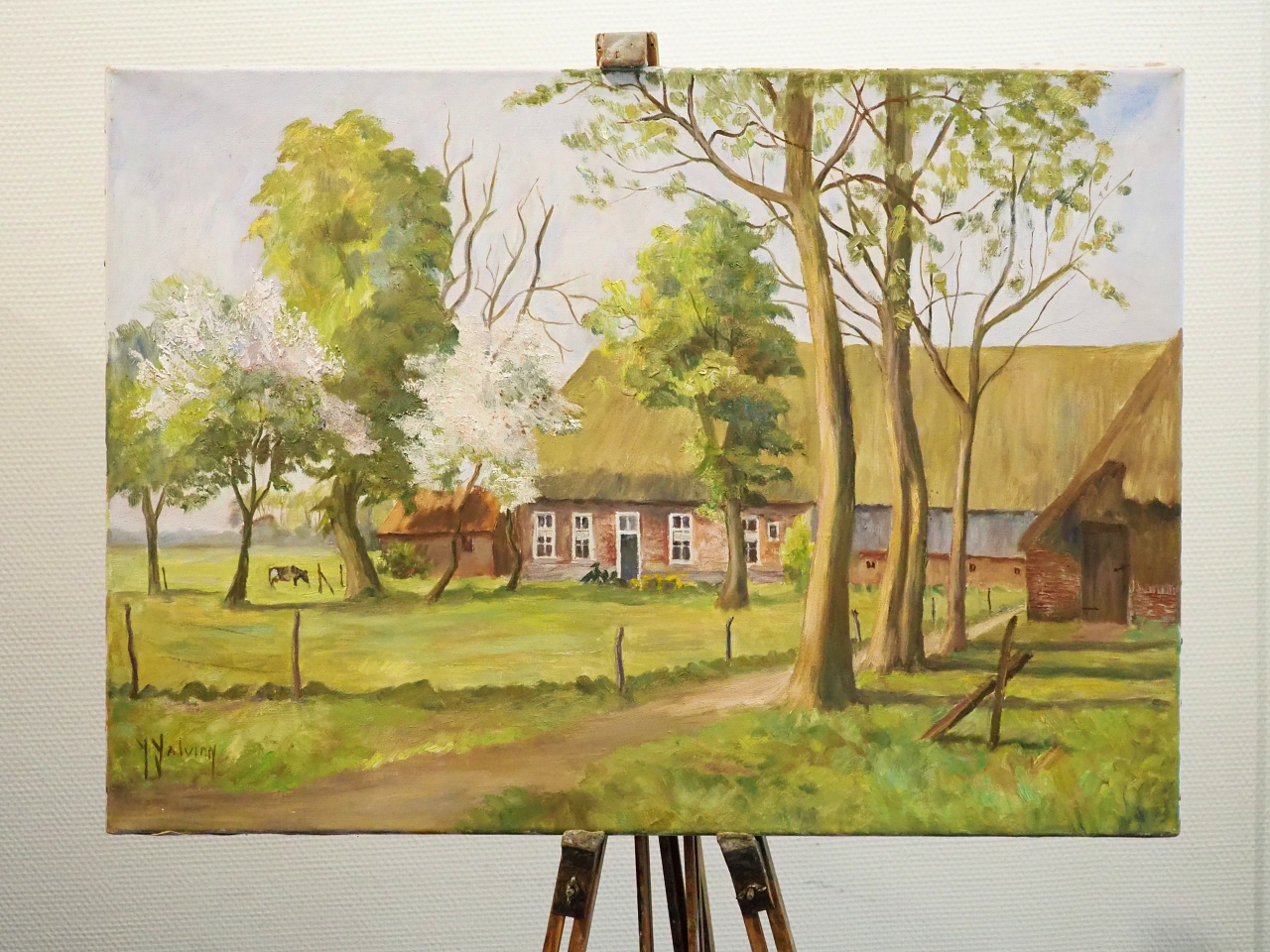 Janny Jalving a painter from Drenthe
Throughout the hall paintings and drawings by the artist Janny Jalving (1923 – 2022) can be seen. She is especially known for her pictures of landscapes and farmhouses. In her lifetime she created hundreds of paintings. In 2019 Museum Collectie Brands received a gift of 600 to 700 watercolour paintings, drawings, pen drawings, landscapes, portraits and still lifes from Janny Jalving's oeuvre. As a sign of appreciation for this exceptional donation, the museum hall was named after her.
All-round artist Jan Dekkers
Another artist whose works can be admired in the Janny Jalving Hall is Jan Dekkers (1919 – 1997). He was a versatile artist who produced works of art using various materials, styles and techniques including ceramics, stained glass, sculptures, paintings and drawings. Several of his works have been part of the museum's collection since 2019.
Colourful prints by H.N. Werkman
Finally, also to be admired in this museum hall, are prints by the expressionist artist H.N. Werkman (1882 – 1945). Werkman was a member of the Groningen art movement De Ploeg. During the Second World War his life came to an early end his life came to an early end when he was executed by the occupying forces. This was only a few days before the liberation of Groningen.
---
The Janny Jalving Hall has been realised with the support of: