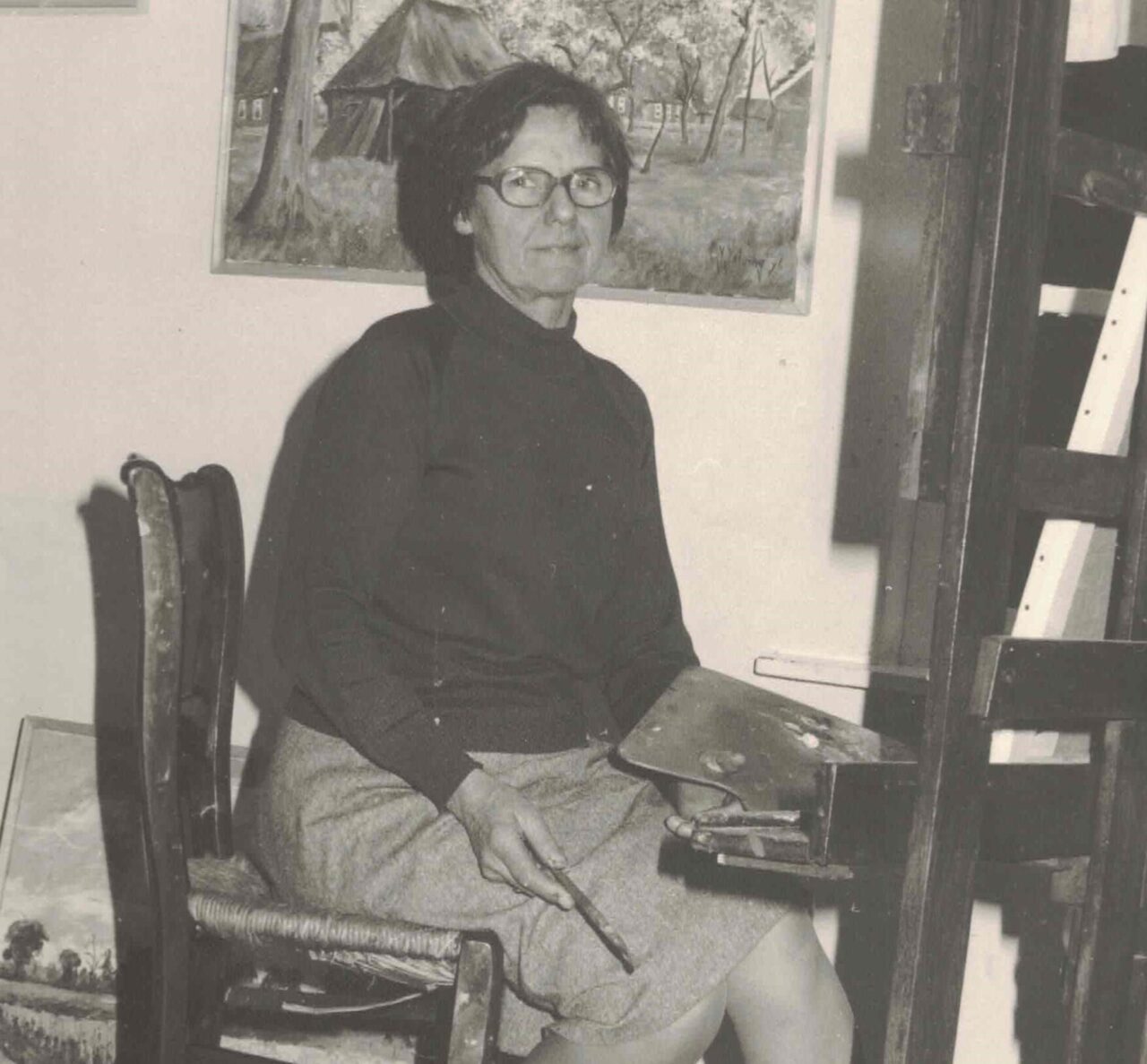 Jantje Johanna Jalving (1923-2022), better known as Janny Jalving, painted throughout her whole life. Drenthe with its old farms was her favourite subject. That is, the really old farms, which were sometimes already in poor condition when Janny Jalving laid eyes on them. She loved that, because "life had passed over them". Anyone familiar with Janny Jalving from Klijndijk will therefore soon say that she was a painter of farmhouses in Drenthe.
In the exhibition 'Through the eyes of Janny Jalving', we show you that Janny Jalving had much more to offer as an artist. For instance, she also painted many flower still lifes, as well as landscapes and the occasional portrait. Whether she was working with oil paint, water colour, pen, chalk or charcoal, Janny Jalving always managed to create something beautiful. She was not an academically trained artist. Janny Jalving painted and drew in her own way.
In 2019, Museum Collectie Brands received an enormous donation containing hundreds of works by Janny Jalving. Since then, some of her artworks have been on display at the museum. It had not yet come to an exhibition. Until now. Given the size of our Janny Jalving collection, you will understand that it is impossible to show it in its entirety. Nevertheless, we hope to be able to show the artistry of Janny Jalving in all its versatility through a fine selection of diverse paintings and drawings in this exhibition. So that everyone can briefly look through the eyes of Janny Jalving.